Securities Lending and Borrowing Services
Benefits of GSLAuction™
Professionally managed and secure
Auctions are created, hosted, and maintained within our secure website
Intuitive functionality and customizable reports
Easily customize auction parameters; store, analyze, and retrieve auction data; and report results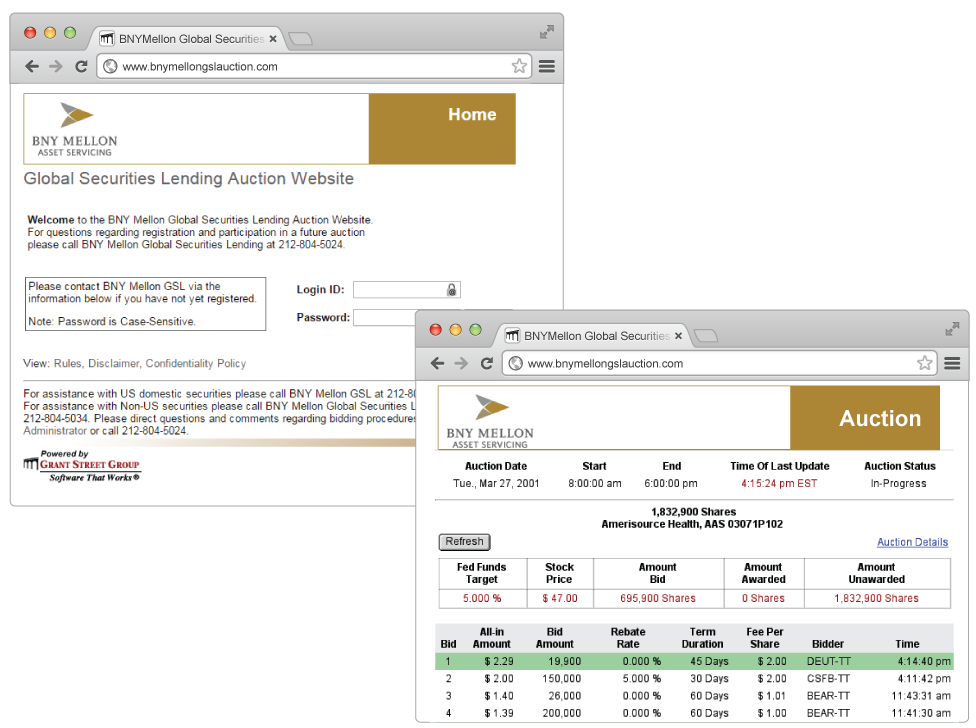 GSLauction allows banks to lend securities held in custody. Lenders use a customized secure web page to establish parameters of upcoming auctions which are then automatically forwarded to prospective borrowers.
The site can be used by custodian banks and other lenders to:
post documents
collect bids
tabulate results
make awards
generate reports
Bids may take the form of either a rebate rate, fee per share, or both.
To learn how your organization can use GSLAuction: