We embrace the philosophy that you should never have a dissatisfied client – ever . PaymentExpress has a 100% client retention rate, and we will provide you a full client list so that you can ask any (or all) our customers firsthand how you can expect to be treated. We firmly believe that since we treat our clients the way they deserve to be treated, no one sells our products better than our clients.
In-House Client Support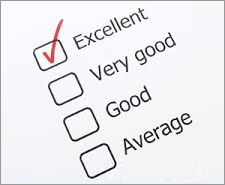 We perform all customer service functions in-house; client and customer support teams are based wholly in the United States. Our bilingual support center is located in Pittsburgh, Pennsylvania, and is staffed by our full-time employees.
We do not outsource customer support to third parties. Once PaymentExpress is implemented, we provide each client with a relationship manager who will be responsible for all non-routine support questions, issues, and requests — at all hours of the day and night.
Payer/Customer Support
We provide live bilingual customer support (English and Spanish) via a toll-free help line. We clearly display our support contact information on websites, bank/card statement descriptions, and emailed receipts; meaning that we offer full frontline payer support, removing the majority of support burden from your staff. The average time to reach one of our U.S. based customer service agents is 11 seconds, and we aim to respond to email inquiries within 30 minutes of receipt.

---
More Information
To arrange a demo of our payment processing solutions,
or call (412) 246-1371