Customized Websites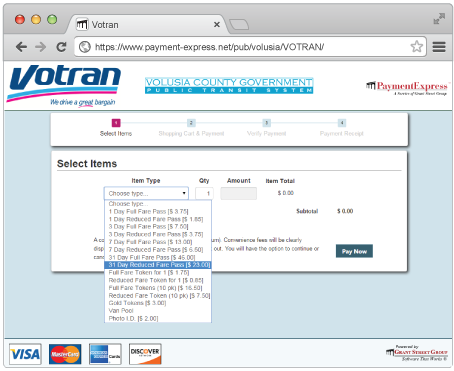 The PaymentExpress website and IVR systems are custom branded to create a seamless payment experience for your customers.
Bilingual
PaymentExpress websites automatically detect the default language setting in a payer's browser, and will consequently display the page in either English or Spanish. Customers can toggle between English and Spanish using a dropdown menu present in the top right hand of every screen. Other languages can be added.
Reduce PCI Scope
PaymentExpress offers several web shopping cart solutions, including a redirect site (parameter pass), which will remove web transactions from your PCI compliance scope.
---
More Information
To arrange a demo of our payment processing solutions,
or call (412) 246-1371