Highly Efficient Delinquent Tax Collection
Benefits of LienAuction®
Detailed data on auction items, bidders, payments and sale results
A wide range of sale configuration options
Year-over-year results analysis giving insight into market trends
Online payment processing
Easy sale balancing and payment reconciliation tools
Flexible search and reporting tools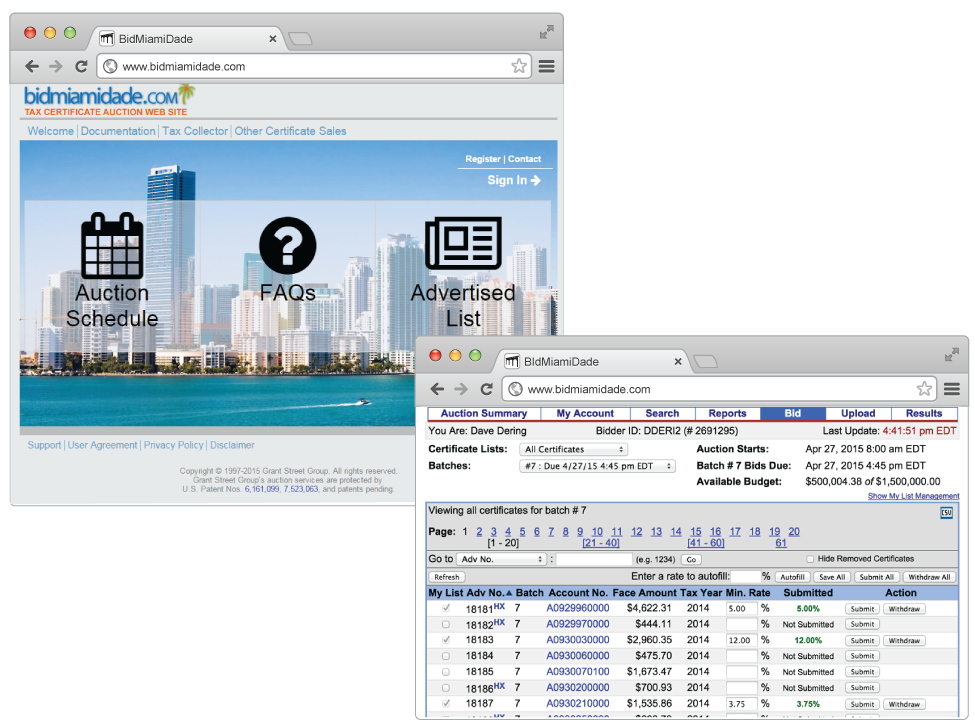 LienAuction is a transparent and competitive cloud-based auction solution that helps city and county governments collect delinquent real estate taxes through the sale of tax liens.
Since 2004 we've hosted many of the largest tax certificate sales in the United States using the LienAuction application.
Looking for Information About How to Purchase Tax Certificates?
Please see our Client Site Directory for a full list of LienAuction websites.
Government Agencies – Arrange a LienAuction Demo
To learn how your organization can use LienAuction to host an annual tax lien certificate sale:

‎