Grant Street Group to Sponsor 7th Annual Pittsburgh Perl Workshop
September 18, 2014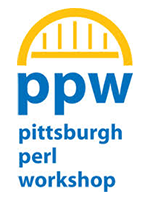 Grant Street Group is proud to announce its sponsorship of the 7th Annual Pittsburgh Perl Workshop (PPW). PPW organizers will host this year's event at a new downtown location – the Doubletree Hotel – from Friday, November 7 through Sunday, November 9, 2014. PPW is the oldest event of its type in the country, attended by key members of the Perl and Open Source community from around the world each year.
PPW features talks and presentations that focus on practical solutions to real-world problems such as: revision control, tools for developers, integrating other languages with Perl, job hunting and recruiting, project management, and the Perl community.
Anyone with an interest in Perl or Open Source programming is welcome to attend the event. PPW 2014 will feature speakers including Mark Jason Dominus, author of the popular Perl how-to guide Higher-Order Perl: Transforming Programs with Programs, and Tom Christiansen, one of the contributors to Programming Perl. The majority of attendees include systems administrators, researchers, and software engineers.
This year's workshop will also include the famous "Zero to Perl" class, taught on Friday, November 7 by John Anderson (Director of Technology at Infinity Interactive). This introductory Perl class is available at no additional cost for those purchasing a ticket.
Registrants will also have an opportunity to visit with companies looking to recruit Perl developers on Saturday, November 9.
The price to attend this year's workshop is $125 per person; a discounted student rate of $30 is also available. Advanced registration is required. For more information or to register, please visit www.pghpw.org.
About the Pittsburgh Perl Workshop
The Pittsburgh Perl Workshop was originally inspired by similar workshops in Europe and was established in 2006 as a low-cost technical conference. The conference is designed to emphasize real code and immediate practical solutions to common issues. In its seventh year, the Pittsburgh Perl Workshop is the oldest event of its type in the country.
About Grant Street Group
Grant Street Group (GSG) has developed and administered web sites used by government entities and financial institutions to conduct auctions and process high-volume, complex financial transactions. We have successfully hosted financial transactions exceeding $12 trillion for over 5,600 issuers throughout the nation since 1997.
Today, GSG provides Software as a Service applications for revenue collection, auctions, and e-payment processing.
As a Pittsburgh-based company, GSG has been a proud sponsor of the Pittsburgh Perl Workshop since 2006.