Highly Efficient Delinquent Tax Collection
Benefits of Tax Lien Auctions
Detailed data on auction items, bidders, payments and sale results
A wide range of sale configuration options
Year-over-year results analysis giving insight into market trends
Online payment processing
Easy sale balancing and payment reconciliation tools
Flexible search and reporting tools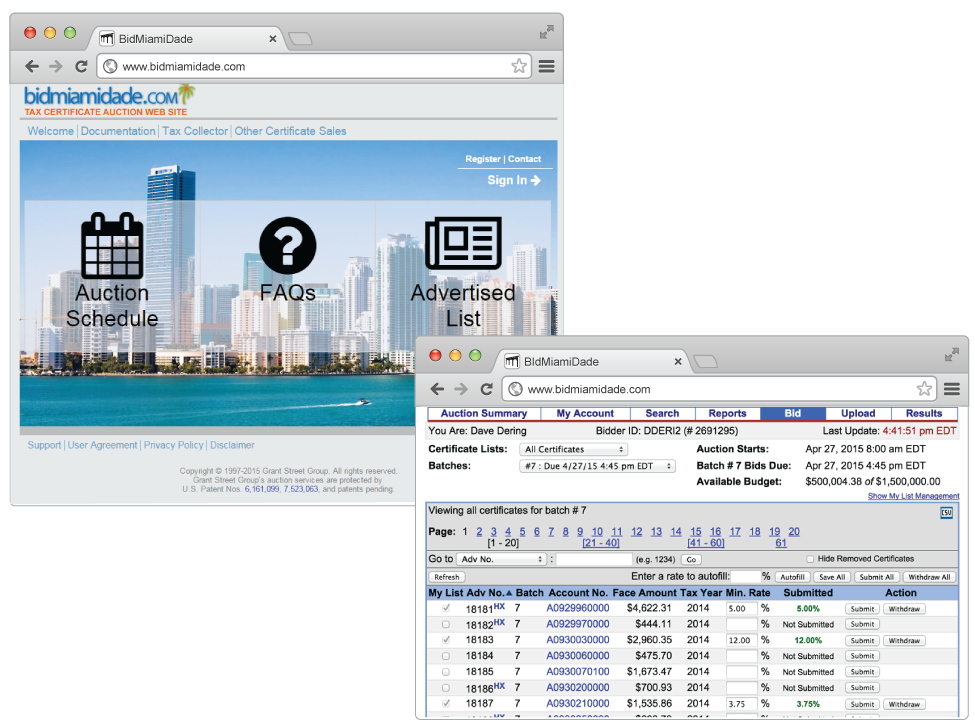 LienAuction is a transparent and competitive cloud-based auction solution that helps city and county governments collect delinquent real estate taxes through the sale of tax liens.
Since 2004 we've hosted many of the largest tax certificate sales in the United States using the LienAuction application.
A One Stop Solution for Tax Deed Sales
Benefits of Tax Deed Auctions
Customize your site to meet your needs and the needs of your investors
Optimize process of tax deed sales
Reduce cost of holding a live public auction
Increase the competition as bidders all over the world participate
Accept electronic funds transfers to reduce over the counter transactions
Store results automatically with no transcription errors with results available as soon as auction closes

With DeedAuction, we take the burden off the Treasurers, Tax Collectors, Trustees and Clerks of Court of setting up and conducting their online auctions for tax deeds. We can customize the auction platform and provide real-time information on the parcels to be sold and the results of the sale. By streamlining and simplifying this process, DeedAuction become your one stop solution for tax sales.