Broward and Pinellas Counties, Florida, Take Tax Lien Auctions Online
May 11, 2009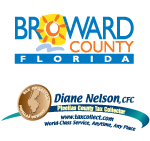 This month, Broward County and Pinellas County will begin using Grant Street Group's LienAuction™ software to conduct online tax certificate sales. Broward and Pinellas Counties join the 14 tax collectors in Arizona, Florida, and Maryland who have used LienAuction to sell more than $2.4 Billion in tax certificates.
Broward County, the second largest county in Florida with one of the largest tax certificate sales in the country, launched the website www.BidBroward.com on April 15th. In prior years, the County held the tax certificate sale in person — which required a great deal of time, effort, and County resources, and limited the number of bidders who could attend. Broward's first online auction opened on May 5th, and will close on May 27th.
Pinellas County, the sixth largest county in Florida, launched the website www.BidPinellas.com on May 1st. While the County has previously auctioned certificates online, the tax collector's office chose to transition to LienAuction because of the integration with TaxSys®, Grant Street Group's web-based tax collection and billing system. "Strategically, using LienAuction made a great deal of sense. It ties right in with TaxSys, and by using Grant Street Group for all our tax collection software we saved a great deal of taxpayer dollars," said Diane Nelson, Pinellas County Tax Collector. Pinellas will open its first auction on May 15th, and close on June 1st.
BidBroward.com and BidPinellas.com provide bidders with a variety of training tools, including self demos, trial auctions, and guided demos. The lists of unpaid taxes will be available both online and in local papers: Broward County's listing will be published on three separate occasions in the Daily Business Review beginning on May 5th, and Pinellas County's listing will be available starting on May 15th.