Douglas County, Nebraska Selects PaymentExpress®
March 18, 2014
FOR IMMEDIATE RELEASE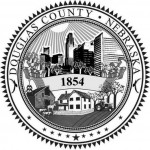 Beginning on March 14, 2014, residents of Douglas County, Nebraska, will have several new ways to pay for taxes, titles, and registrations at the County Treasurer's Office. The Douglas County Treasurer's Office has selected Grant Street Group's PaymentExpress® payment processing system as the new over-the-counter solution for accepting payments via credit cards and debit cards at each of the Treasurer's five branch offices.
PaymentExpress will allow the Treasurer's Office to accept major credit cards, including Visa, MasterCard, American Express, Discover, and both PIN and PIN-less bank debit cards.
"This is another example of how our office is continuously seeking new technology that can benefit our customers," said John W. Ewing, Douglas County Treasurer. "Accepting credit card and debit cards for payments in our offices provides a quick and convenient payment method for all of our taxpayers. Our office will continue to explore innovative e-payment technologies, including payment kiosks" continued Mr. Ewing.
Grant Street Group is a PCI Level 1 Certified payment processor which processes over $1 billion annually through its PaymentExpress solution. PCI Level 1 Security is the highest possible security standard established by payment card industry leaders, and endorsed by leading card brands such as Visa, MasterCard, Discover, and American Express.
"The Douglas County Treasurer's Office is a significant milestone for Grant Street, demonstrating how government entities embrace our secure, user friendly e-payment solution — PaymentExpress," said Ian Yorty, Grant Street's Chief Business Development Officer. "The payment processing industry is complex and dynamic — payment channels, security standards, and card regulations all change rapidly. PaymentExpress supports these changes and continuously advances e-payment technologies to benefit our clients' internal operations and their customers' payment needs."
For more information, please contact John McCarthy at (412) 391-5555 ext. 1321 or John.McCarthy@GrantStreet.com.