Kern County, California, Selects Grant Street Group to Host Annual Tax Deed Auctions
February 20, 2015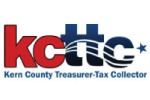 FOR IMMEDIATE RELEASE
Today, Grant Street Group announced that the Kern County Treasurer-Tax Collector's Office has selected Grant Street's DeedAuction® platform to host future auctions of tax defaulted properties. Kern County's new tax defaulted sale site is now live at https://kern.mytaxsale.com. The first sale is scheduled to run from March 23 – 25, 2015.
Kern County chose DeedAuction following a competitive negotiation process in 2014, becoming the second California County to choose Grant Street's customized DeedAuction platform for tax deed auctions. San Bernardino County has also used DeedAuction to host two annual online tax defaulted property auctions.
There are approximately 970 parcels in the auction, with prices starting as low as $500.
A refundable $5,000 deposit, plus a $35 non-refundable bid deposit processing fee, is required to participate in this auction. Interested bidders must make a deposit by March 13 at 5:00 PM Pacific time. For more information on how to participate in the sale, please see the Tax Sale Instructions available on the auction site: https://kern.mytaxsale.com.