March 7, 2016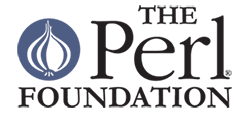 We're proud to announce that Grant Street Group has once again become a Bronze Sponsor of the Perl Foundation. Our 2016 sponsorship will help support upcoming Perl Foundation events including:
"Perl plays an integral part in the services we provide for our clients", said Pierre Denis, Chief Technology at Grant Street Group. "We're proud to support the Perl Foundation again this year, as they continue to advance the use of Perl around the world through conferences, user groups, and other grass-roots efforts."
Grant Street Group has been a proud sponsor of various Perl Foundation events since 2003, including YAPC, the Pittsburgh Perl Workshop, the Perl QA Hackathon, and other regional Perl Foundation events in the United States and across the globe. The 2016 sponsorship will also help support the Perl Foundation's charitable efforts such as the Outreach Program for Women and local community outreach events and Perl training initiatives at the local level.
We're always looking for talented Perl developers to join our company. U.S. based telecommuting positions are available – learn more about our current career opportunities at www.GrantStreet.com/Careers.
About the Perl Foundation
The Perl Foundation is a not-for-profit corporation dedicated to advancing the usage, and development, of the Perl programming language. The Perl Foundation carries out a range of activities including: the collection and distribution of development grants; sponsorship and organization of community-led local and international Perl conferences; support for community web sites and user groups, including Perl Monks, Perl Mongers and Perl.org; and management of intellectual property for Perl 6.
About Grant Street Group
Grant Street Group has developed and administered web sites used by government entities and financial institutions to conduct auctions and process high-volume, complex financial transactions. We have successfully hosted financial transactions exceeding $12 trillion for over 6,700 issuers throughout the nation since 1997. Today, we provide Software as a Service applications for revenue collection, auctions, and e-payment processing.