LienExpress™ is open 24/7/365 for investors to browse and purchase county-held tax certificates. Investors can use convenient sorting, filtering, and flagging features of LienExpress to decide which certificates they'd like to purchase, and complete the transaction without any intervention required by tax collector staff.
Investors make ACH payments via the secure LienExpress website. Funds are delivered straight to the tax collector's bank account. Reconciliation reports and exports to your accounting system are integrated directly into your everyday reconciliation and reporting process from the TaxSys® cashiering module.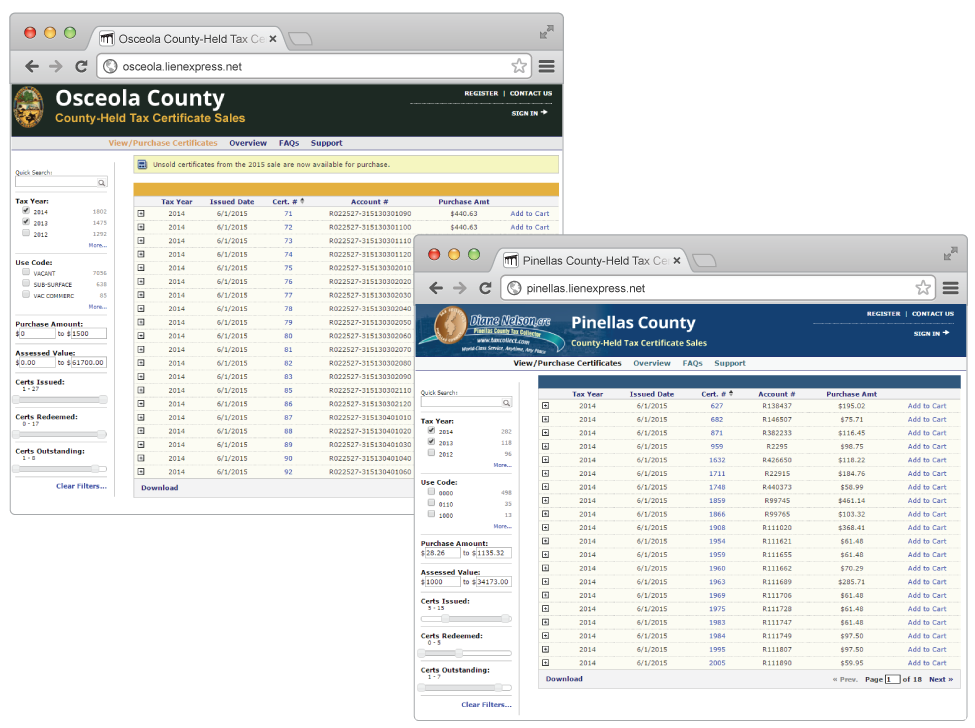 Looking for Information About How to Purchase County-Held Tax Certificates?
Please see our Client Site Directory for a full list of LienExpress websites.
Government Agencies – Arrange a LienExpress Demo
To learn how your organization can use LienExpress to host county-held tax certificate sales:

‎