RenewExpress™ is a web-based vehicle and vessel registration renewal system that allows Florida tax collectors to process vehicle and vessel tag renewal payments online.
The simple, online workflow makes it easy for taxpayers to find and renew their registrations.
For tax collector staff, the integration of RenewExpress with TaxSys and PaymentExpress allows them to take advantage of robust searching and reporting, customized credit card/e-check deposits, and other core features as they manage their online renewals.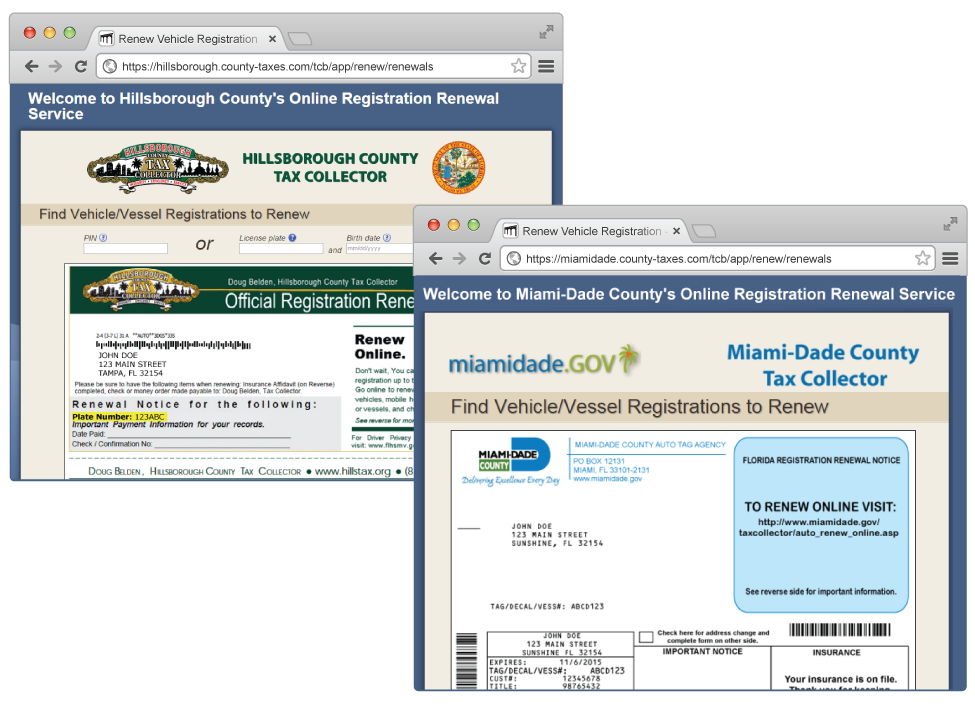 Looking to Renew a Vehicle Registration?
Please see our Client Site Directory for a full list of RenewExpress websites.
Government Agencies – Arrange a TaxSys/RenewExpress Demo
To learn how your organization can use TaxSys and RenewExpress to process vehicle registration renewals online:

‎